Moab 2005 Vendor Show Rigs
---
These shots were taken at the 2005 Easter Jeep Week Vendor Show in and around the Spanish Trail Arena just South of Moab, Utah. Enjoy!
---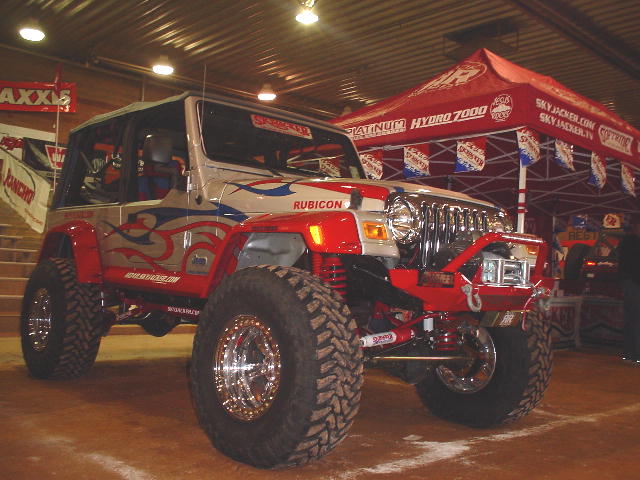 At the Skyjacker tent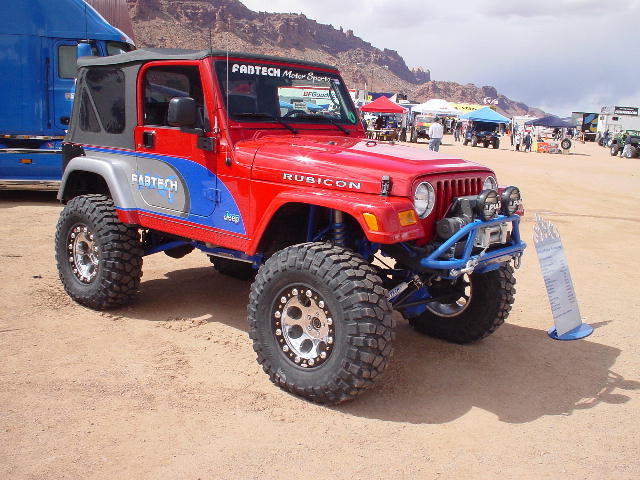 The Fabtech display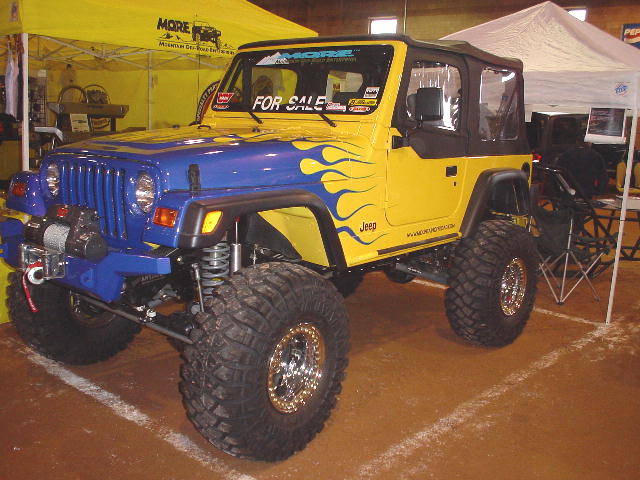 Mountain Off-Road Enterprises tent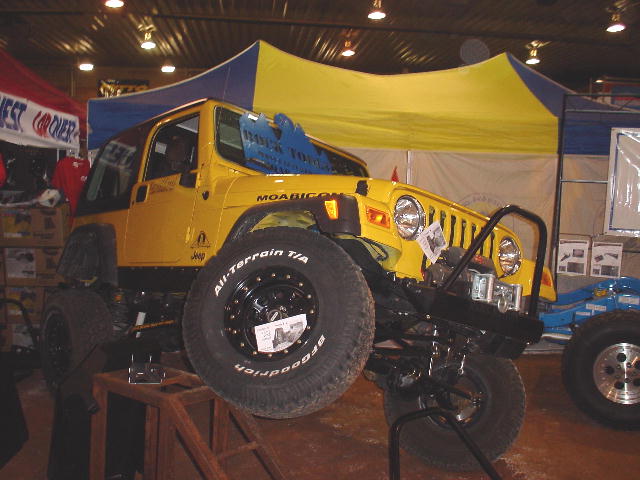 Rock Tools "MOABICON"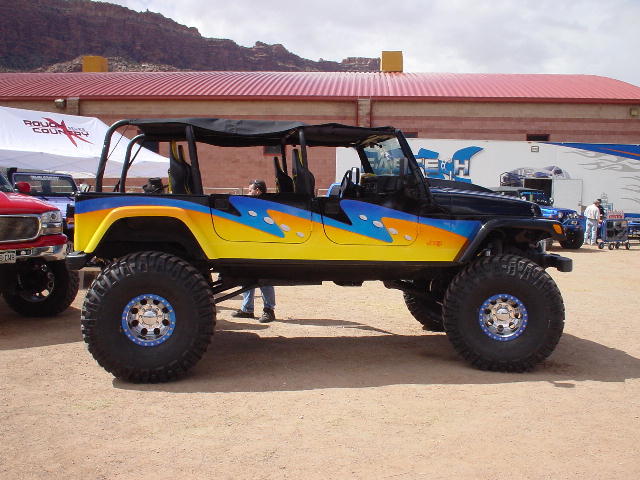 Rough Country out of Tennesee welded together some junk jeeps, a Dana 60 front, a Dana 70 rear, and a Dodge V-10 to create the "Monstrosity."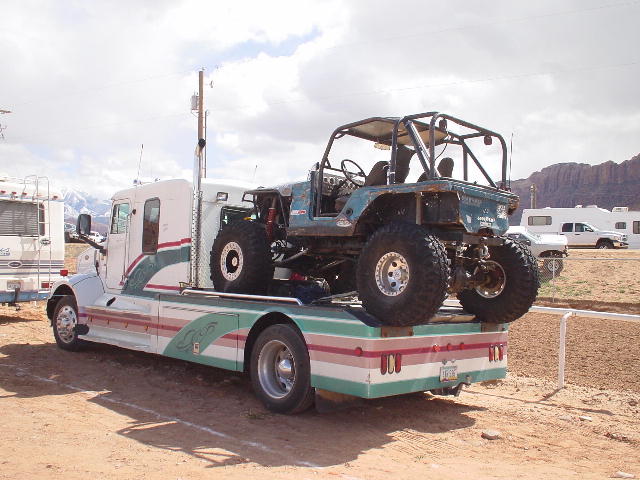 Now that's the way to travel.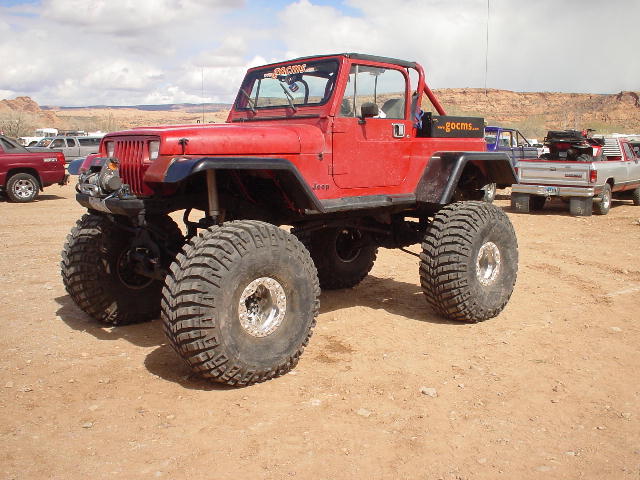 A nice one in the parking lot.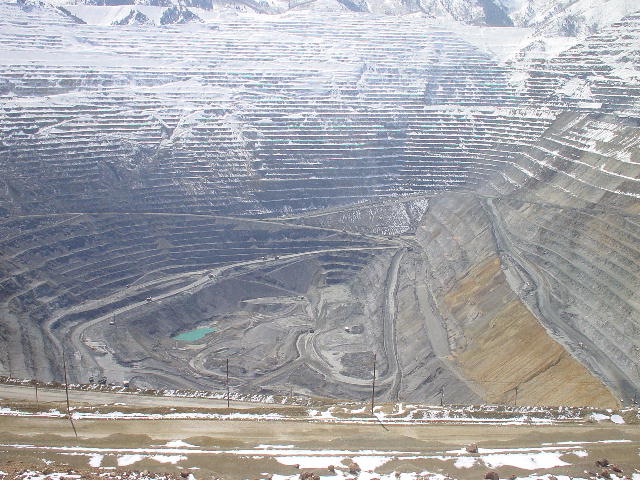 Located west of Salt Lake City is the world's largest copper mine. The itty bitty trucks driving in the bottom are huge off highway dunp trucks. It is 1/2 mile deep!