Catskills Run - Memorial Day Weekend 2006
---
Some members and friends of the Yahoo Rubicon Group met at Dennis' place in Jefferson, NY, near the Catskill Mountains. On Saturday of Memorial Day weekend Dennis first led us through some trails on his beautiful mountainous 140 acres. Then he showed the way to more trails on State land. On Sunday we ran a few more with Dennis then Rick and family headed back to Maryland. Here are some photos:
---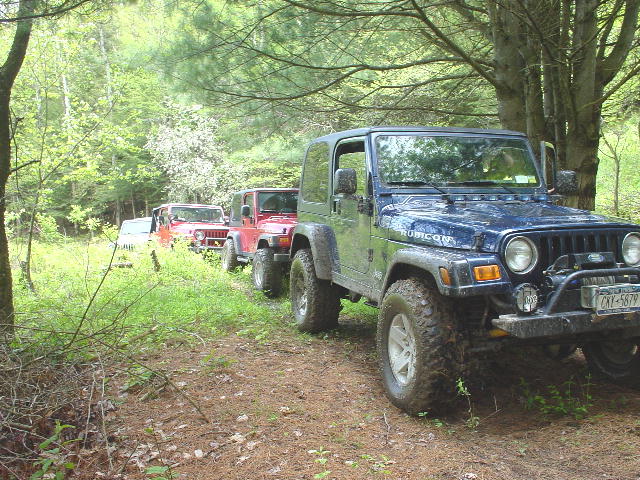 Coming Out of Dennis' Trails
---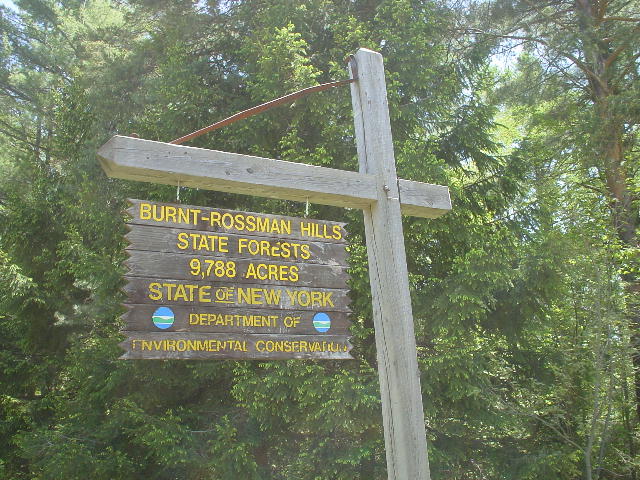 The NY State Lands Offer Some Challanging Terrain.
---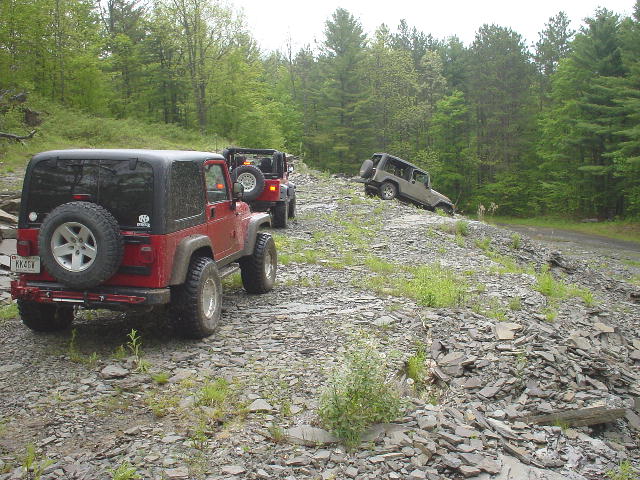 Going Down the Slate Bank
---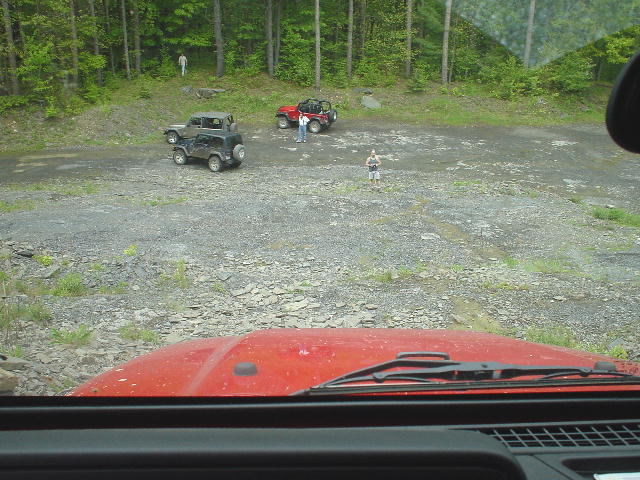 Looking Down
---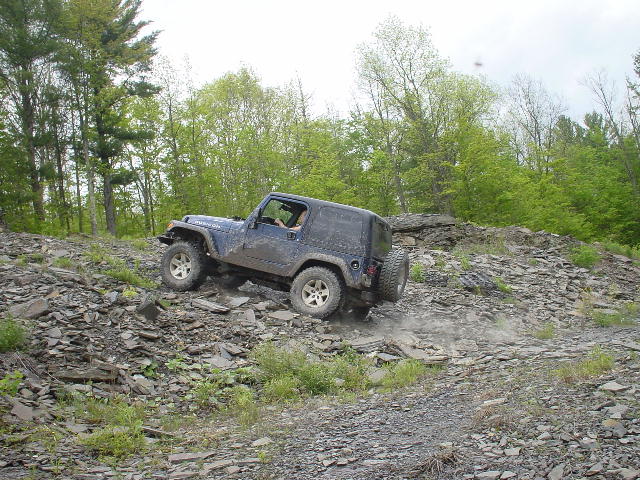 Dennis Climbs the Slate
---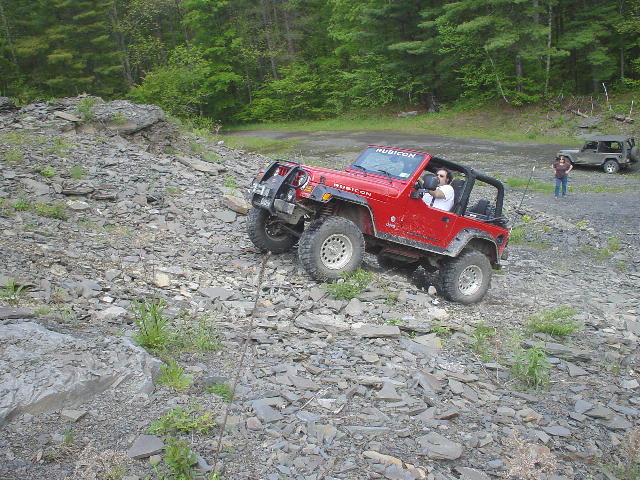 Ralph Climbs the Slate
---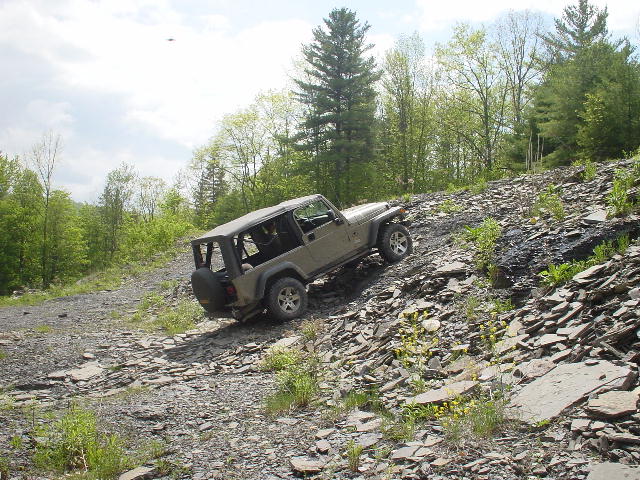 Chris Climbs the Slate
---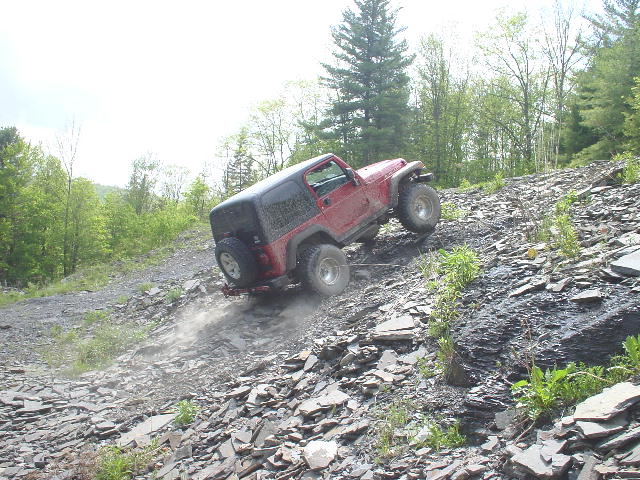 Rick Climbs the Slate
---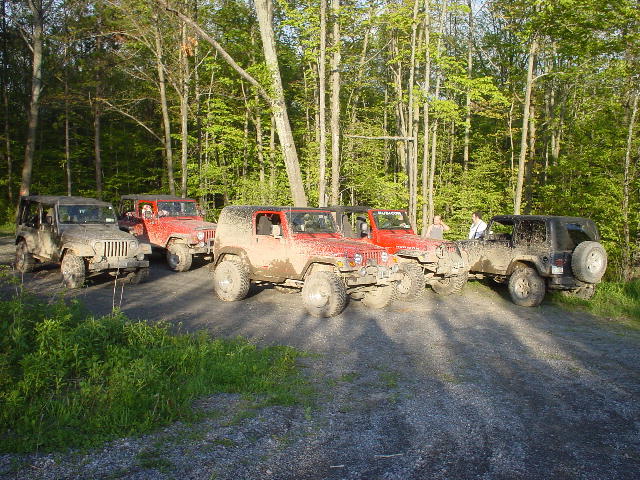 Five Muddy Jeeps after Saturday's Ride
---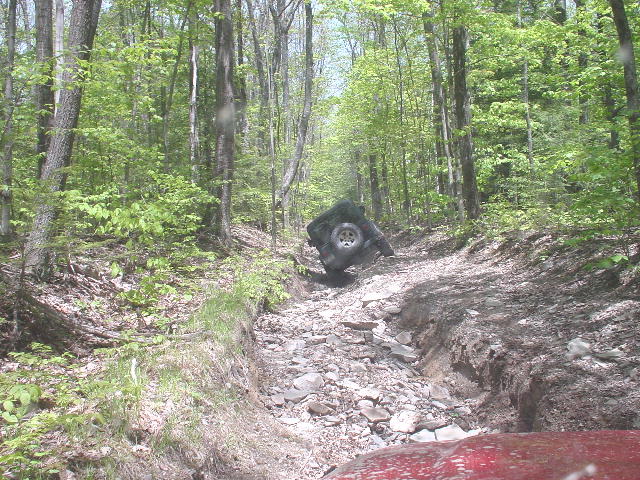 Dennis Off Camber on Huckleberry Kingdom Trail, on Sunday's Ride